Black Earth Institute is pleased to present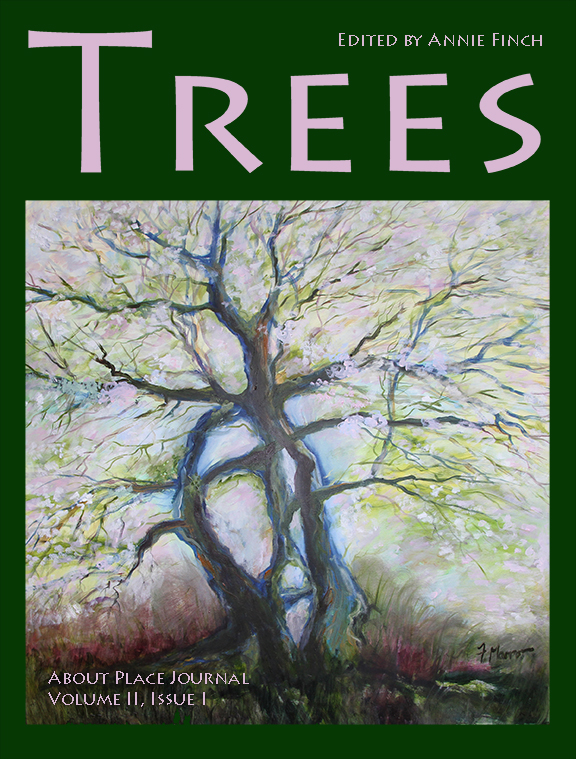 Trees, trees, trees, trees, trees, trees, trees: scientific trees, mythological trees, allegorical trees, dream trees . . .
big trees, old trees, scrub trees, village trees . . . trees we prune, trees we admire . . . trees we sell, trees we breathe . . . saplings, solitary trees, trees in forests . . . roots, leaves and branches of trees . . . lives and deaths of trees . . .
trees we live in, trees we worship, trees we set on fire . . . fruit trees, nut trees, shade trees, palm trees, pine trees,
all trees. . . . . . trees we remember, trees we mourn, trees we learn from, trees where we are born.
About Place Journal is the Black Earth Institute's online magazine exploring the importance of place in our lives and in our spirit, celebrating places both large and small, historic and unknown.
Until recent times, art expressed grander values than commerce and celebrity. Delphic oracle, Celtic bard, African griot, aboriginal orator: all used word and movement, color and craft, to bring wisdom from the spiritual realm to their communities. All expressed connection between humanity and something beyond humanity, through their art.
In the great tradition of Walt Whitman, William Blake, W.B. Yeats, Pablo Neruda, Arthur Rimbaud, HD, Zora Neale Hurston, Rumi, Chief Seattle and Sri Ramakrishna, Black Earth Institute supports the artist as prophet and visionary who helps create a society attuned to earth's rhythms and to the rights of all people.