Navigations: A Place for Peace
Call for Submissions
Editor: Allison Adelle Hedge Coke
Assistant Editors: Katy Gurin & Jasmine Elizabeth Smith
Open for submissions on January 1, 2022
All submissions are due by March 10, 2022
Navigations: A Place for Peace is now available at aboutplacejournal.org/issues/navigations-a-place-for-peace/
---
Navigations: A Place for Peace
With concerted efforts to find pathways to peace, to reclaim and enhance integrated food/health knowledge, to provide portals of knowledge to overcome the storied history of destruction of earth, of her natural resources and her balance with efforts to return the matters of the world to original caretakers for restoration — with these navigations, what possibilities exist?
Call for submissions of poetry, fiction, creative nonfiction, hybrid genre, photography, artwork, sound-art, film/video engaging with the essence of sacred spaces and intentional navigations to protect, preserve, enhance by return to Traditional Ecological Knowledge, Native sciences, Indigenous knowledges. We are looking for revelatory work. Work that propels us to understand how we locate solace, solution. We are interested in the currents and pathways that deliver us to intentional ways of being from the calamitous footprints colonial industry lays.
A special folio call for futuring is also open in this edition. Submissions in any genre or media are welcome to imagine, articulate, and cultivate courses to reconfigure, to sway, to cure what is wrongfully impacted by ecological destruction, white supremacy, settler colonialism, and violence continually seeded by systems and movements configured from dominant, colonial-mindedness, on either side of the binary current state. To speak to pathways and possibilities to educate all with factual truth beyond the myth of the founding of the colonized state. To consider what it would take to shift the state in such a way that fear isn't evoked simply considering the next national election.
Issue Editor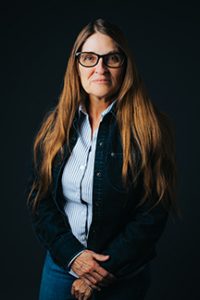 Allison Adelle Hedge Coke's latest book Look at This Blue is forthcoming (Coffee House Press, 2022). 2021 honors include Texas Institute of Letters induction and the AWP George Garrett Award. She teaches for the University of California Riverside.
Assistant Editors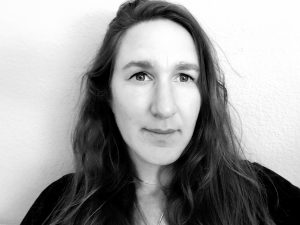 Katy Gurin (she/her) earned a BS in Environmental Engineering from Humboldt State University in 2011 and an MFA in poetry from UC Riverside in 2019. Her awards include the Dean's Distinguished Fellowship from UC Riverside, the Community of Writers fellowship from UC Riverside, and the Katharine Bakeless Nason Scholarship from the Bread Loaf Environmental Writers Conference. Her first book, Many-Splendored Fishes, was a finalist for the 2019 Hillary Gravendyk prize. Her current project, Galore, is about geobiology, deep time, and climate activism. Katy's poems have appeared in Narrative Magazine, Blue Earth Review, Sinking City, SOVO//, and elsewhere. She co-founded the climate activist groups 350 Riverside and 350 Humboldt. She has worked as an engineer on projects throughout California, including the restoration of Wishon Quarry, the decommissioning of the Humboldt Bay Nuclear Power Plant, and the removal of San Clemente Dam. She lives in Eureka, CA and works as a senior analyst on the Humboldt Regional Climate Action Plan.
katygurin.com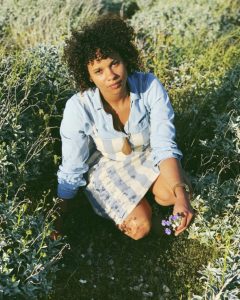 Jasmine Elizabeth Smith (she/her) is a Black poet from Oklahoma City, Oklahoma. She received her MFA in Poetry from the University of California in Riverside. She is a Cave Canem Fellow and a recipient of the Glucks Art Fellowship. Jasmine Elizabeth's poetic work is invested in the Diaspora of Black Americans in various historical contexts and eras. It has been featured in Black Renaissance Noir, POETRY, World Literature Today, LA Review of Books among others. She was a finalist for the 2020 National Poetry Series and the winner of the 2020 Georgia Poetry Prize. Her collection South Flight is forthcoming with the University of Georgia Press in early spring of 2022.
---
About Place Journal Submission Guidelines
About Place Journal is published twice a year, on May 1 and October 1. A new Call for Submissions is posted twice a year. Please review the current call and follow any specific genres called for in the upcoming issue.
Work can include:
Poetry/Lyric: up to 3 pieces which do not exceed 50 lines each. Acceptable file types include doc, docx, txt & rtf. (If your poetry submission contains special formatting, we suggest submitting a PDF in addition to your Word doc).
Fiction, essays, creative nonfiction and other prose: up to 3 pieces which do not exceed 4000 words each. Acceptable file types include doc, docx, txt & rtf.
Audio/Visual artwork: up to 5 photos, paintings, prints or other forms of art. Acceptable file types include jpg & tiff for art/photography, mp3 for audio and mp4 & mov for video. Please include in your cover letter the name of each artwork.
If your submission includes items from several genre categories, the total number of submitted pieces cannot exceed 5.
Each submission must be accompanied by a bio in doc, docx, txt or rtf format. Bios should be in the third person and not exceed 150 words. Please include your website and twitter handle, if desired.
By submitting, you guarantee you hold the rights to the work, and you grant About Place Journal the rights to publish the submitted work with first serial rights (FNASR). After publication, rights revert to the author. Original, previously unpublished work only. All pieces must be submitted through Submittable.
Share: