Center of Gravity
Call for Submissions
Editors: Gerald L. Coleman, Orchid Tierney, Marjory Wentworth
Open for submissions on August 15, 2022
All submissions are due by October 15, 2022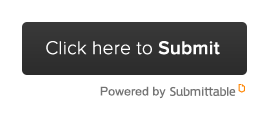 ---
Center of Gravity
Justice is the center of gravity and resistance is how we get there.
While the fight for social justice, reproductive rights, and the environment has been an ongoing struggle, the present moment demands an even more urgent response to these grievous times. As James Baldwin reminds us, "the role of the artist…is to illuminate that darkness [and] to make the world a more human dwelling place." In this light, we invite submissions of poetry, prose and visual art that explore the possibilities of resistance and collective democratic worldbuilding, envisioning worlds in which achieving justice is a reality.
We are particularly interested in submissions that engage with the various centers of gravity concerning voting, reproductive rights, and trans rights, making black lives matter, healthcare, inequality, and their intersections with the environment and autonomy. In particular, we ask how acts of resistance might rebuild our human and nonhuman dwelling places while creating resilient systems of authentic community.
Issue Editors
---
About Place Journal Submission Guidelines
About Place Journal is published twice a year, in spring and fall. A new Call for Submissions is posted twice a year. Please review the current call and follow any specific genres called for in the upcoming issue.
Work can include:
Poetry/Lyric: up to 3 pieces which do not exceed 50 lines each. Acceptable file types include doc, docx, txt & rtf. (If your poetry submission contains special formatting, we suggest submitting a PDF in addition to your Word doc).
Fiction, essays, creative nonfiction and other prose: up to 3 pieces which do not exceed 4000 words each. Acceptable file types include doc, docx, txt & rtf.
Audio/Visual artwork: up to 5 photos, paintings, prints or other forms of art. Acceptable file types include jpg & tiff for art/photography, mp3 for audio and mp4 & mov for video. Please include in your cover letter the name of each artwork.
If your submission includes items from several genre categories, the total number of submitted pieces cannot exceed 5.
Each submission must be accompanied by a bio in doc, docx, txt or rtf format. Bios should be in the third person and not exceed 150 words. Please include your website and twitter handle, if desired.
By submitting, you guarantee you hold the rights to the work, and you grant About Place Journal the rights to publish the submitted work with first serial rights (FNASR). After publication, rights revert to the author. Original, previously unpublished work only. All pieces must be submitted through Submittable.
Share: