Infinite Country: Deepening Our Connection to Place, Culture and One Another
Editor: Austin Smith
Assistant Editors: Taylor Brorby & Brenna Cussen Anglada

Open for submissions on June 1, 2019
All submissions are due by August 1, 2019
Submissions are now closed. Thanks to everyone who submitted! Infinite Country will be published in early October at aboutplacejournal.org

---
Infinite Country: Deepening Our Connection to Place, Culture and One Another
Looking at a political map of the United States, with its bluish coasts and reddish interior, one would find it hard to disagree with what has become a common assumption: that we are a deeply polarized nation. We could be forgiven for believing in the stereotypical dichotomies, between "snowflakes" and "deplorables," between those who chant "black lives matter" and those who chant "all lives matter," between "sanctuary cities" and those who yell "build that wall" at Trump rallies. To say that significant schisms don't exist would be denial. And yet, as poets, writers, essayists, painters, photographers, and musicians, it is more important now than it has ever been to expose the limitations of this particular map, the map that is redrawn (but hardly altered) after every election cycle, the map that privileges gerrymandered voting districts over more subtle and complex ways of conceiving of our citizenship. What of the maps that show where native plants are thriving, where formerly endangered species are making a comeback, where the most fervent and successful teacher protests have taken place?
An example of this deeper map can be found in the work of the essayist and activist Rebecca Solnit, whose book, Infinite City: A San Francisco Atlas, seeks to ask and answer the vital question: "What makes a place?" Solnit sets out to examine "the many layers of meaning in one place, the San Francisco Bay Area… Across an urban grid of just seven by seven miles, she finds seemingly unlimited landmarks and treasures—butterfly habitats, queer sites, murders, World War II shipyards, blues clubs, Zen Buddhist centers. She roams the political terrain, both progressive and conservative, and details the cultural geographies of the Mission District, the culture wars of the Fillmore, the South of Market world being devoured by redevelopment, and much, much more. Breathtakingly original, this atlas of the imagination invites us to search out the layers of San Francisco that carry meaning for us—or to discover our own infinite city, be it Cleveland, Toulouse, or Shanghai."
It seems to us, the guest editors of the next issue of the journal About Place, that we could use such thinking at this fraught political moment, when the looming 2020 election, the president's attacks on the media and the justice system, social media, a rise in white nationalist rhetoric and hate crimes, and much else threatens to divide our country more deeply than it has been divided since the Civil War. We seek work that pushes back against this narrative of division (as accurate as it, in some ways, may be), that attempts to carry forward the vision of creating a more perfect union, whether this union be of citizens of differing cultural and political beliefs, or of humanmade and natural worlds. We seek work that disrupts the tired stereotypes that have brought us to this point. Tell us about the garden in the midst of the city, about the protestors keeping the reservations from being fracked, about the teachers occupying their state capital building. Help readers dislodge from their minds the tired red, blue and purple maps we see in Wolf Blitzer's "Situation Room." Show us our "infinite country," in all its diversity and resilience.
Issue Editor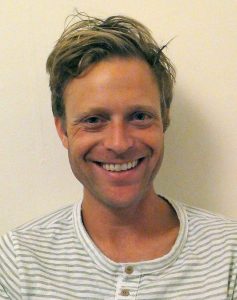 Austin Smith was born on a family dairy farm in northwestern Illinois. His poems have appeared in The New Yorker, Poetry Magazine, Yale Review, New England Review, Ploughshares, 32 Poems, and many other publications. He is a current Fellow of the Black Earth Institute.
Assistant Editors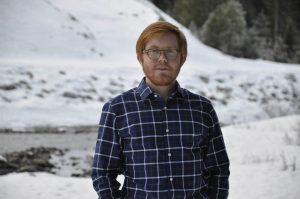 Taylor Brorby is an essayist, poet, and environmentalist. He received his M.A. in Liberal Studies from Hamline University in 2013, and is currently pursuing his MFA in Creative Writing and Environment at Iowa State University. He is an Emeritus Fellow of the Black Earth Institute.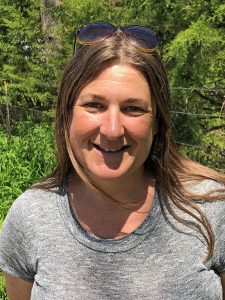 Brenna Cussen Anglada is a founding member of St. Isidore Catholic Worker Farm, a community in Southwest Wisconsin (home to Ho Chunk and Meskwaki) caring for creation through prayer, farming, hospitality, and resistance.
---
About Place Journal Submission Guidelines
About Place Journal is published two times a year, on May 1 and October 1. A new Call for Submissions is posted twice a year.
Work can include:
Poetry/Lyric: up to 3 pieces which do not exceed 50 lines each. Acceptable file types include doc, docx, txt & rtf.
Essays, creative nonfiction and other prose: up to 3 pieces which do not exceed 4000 words each. Acceptable file types include doc, docx, txt & rtf.
Audio/Visual artwork: up to 5 photos, paintings, prints or other forms of art. Acceptable file types include jpg & tiff for art/photography, mp3 for audio and mp4 & mov for video.
Each submission must be accompanied by a bio in doc, docx, txt or rtf format. Bios should not exceed 150 words. Please include your website and twitter handle, if desired.
By submitting, you guarantee you hold the rights to the work, and you grant About Place Journal the rights to publish the submitted work. After publication, rights revert to the author. Original, previously unpublished work only. All pieces must be submitted through Submittable.