The More-Than-Human World
Call for Submissions
Editors: Nickole Brown and Erin Coughlin Hollowell
Assistant Editors: Jen Stever, Michelle Seaman, Athene Dilke
Open for submissions on June 1, 2023
All submissions are due by August 1, 2023
The More-Than-Human World is now available at aboutplacejournal.org/issues/the-more-than-human-world/
---
The More-Than-Human World
For most of history, we as humans have used plants and animals just as we saw fit, and how we've used them in art and literature is no exception. We've parceled them out as metaphors for our own emotions, and with little regard to their individual realities, we've either anthropomorphized them into a cartoon-like replicas of ourselves or else depicted them as two-dimensional props, as background figures denied their own sentience and emotion.
But what if we decenter ourselves and write instead to get a sense of a more-than-human being, each entirely complex and individual, real and breathing now? What if we don't just write about them but for them, seeking to accurately depict their struggles and joys by fostering a literature (and even literacy) of non-human beings?
In the upcoming Fall issue of About Place, co-editors Nickole Brown and Erin Coughlin Hollowell aim to collect poems, stories, essays, and visual art galvanized by this challenge. We know we may never get the words right—not exactly—but we believe much can be learned if we allow our art to serve in stewardship to bring awareness to life beyond our human realm. As Robin Wall Kimmerer writes, "Maybe now, in this time when the myth of human exceptionalism has proven illusory, we will listen to intelligences other than our own, to kin. To get there, we may all need a new language to help us honor and be open to the beings who will teach us."
Issue Editors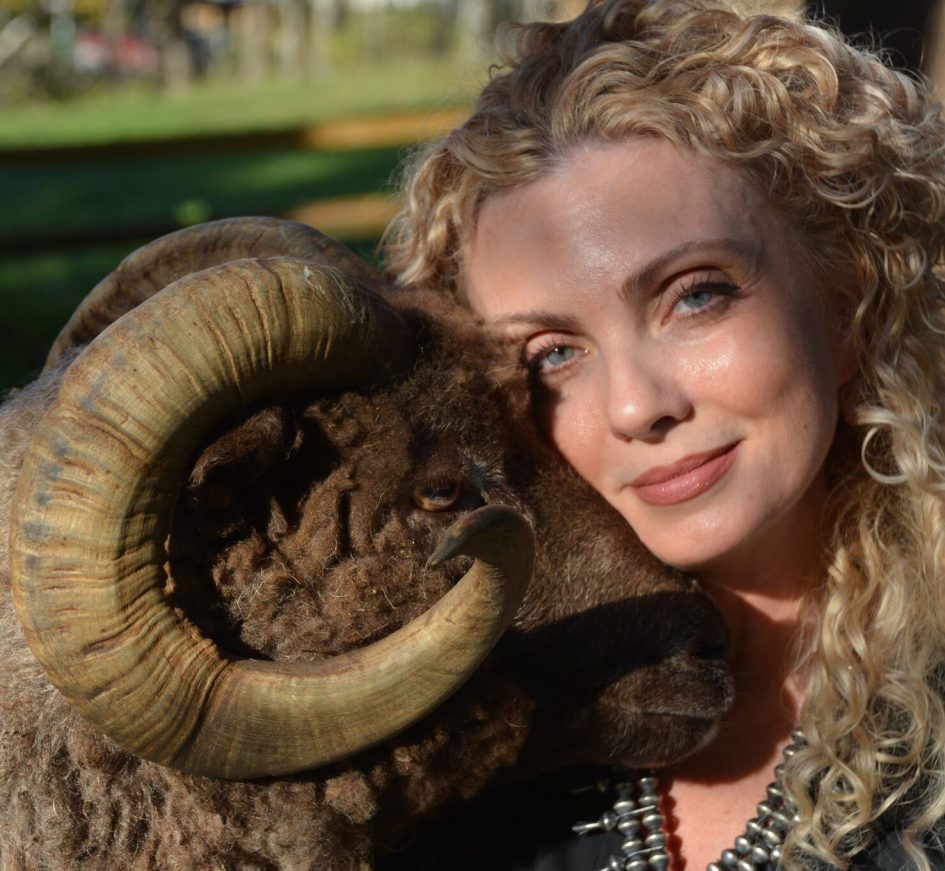 Nickole Brown received her MFA from the Vermont College of Fine Arts, studied literature at Oxford University, and was the editorial assistant for the late Hunter S. Thompson. She worked at Sarabande Books for ten years. She's the author of Sister, first published in 2007 with a new edition reissued in 2018. Her second book, Fanny Says (BOA Editions), won the Weatherford Award for Appalachian Poetry in 2015. Currently, she teaches at the Sewanee School of Letters MFA Program and lives in Asheville, NC, where she volunteers at several different animal sanctuaries. Since 2016, she's been writing about these animals, resisting the kind of pastorals that made her (and many of the working-class folks from the Kentucky that raised her) feel shut out of nature and the writing about it. To Those Who Were Our First Gods, a chapbook of these first nine poems, won the 2018 Rattle Prize, and her essay-in-poems, The Donkey Elegies, was published by Sibling Rivalry Press in 2020.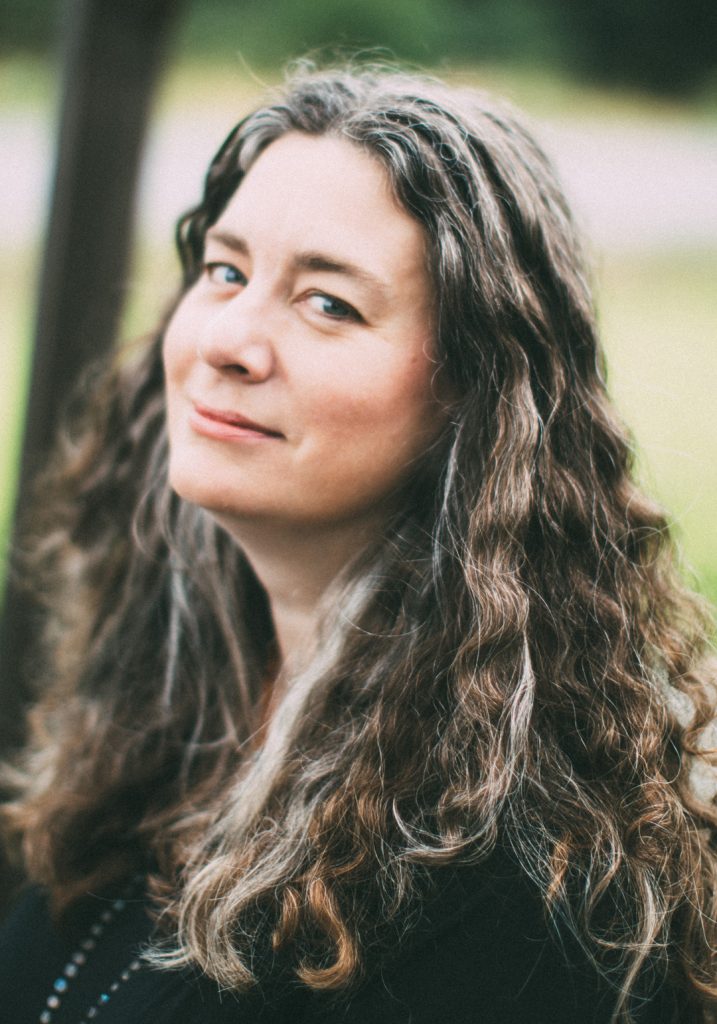 Erin Coughlin Hollowell is a poet and writer who lives at the end of the road in Alaska. She is the author of Corvus and Crater (2023), Every Atom (2018), and Pause, Traveler (2013). Her work has been most recently published in Stony Thursday, Poetry Ireland Review, Orion Magazine, Prairie Schooner, EcoTheo Review, Alaska Quarterly Review, Terrain.org, and featured onthe Academy of American Poets Poem-A-Day website. In 2013 and 2018, Hollowell was awarded a Rasmuson Foundation Fellowship by the Rasmuson Foundation and in 2013, a Connie Boochever Award by the Alaska State Council on the Arts. She was one of the inaugural recipients of the Alaska Literary Awards in 2014. She is the executive director of Storyknife Writers Retreat and director of the Kachemak Bay Writers' Conference.
Assistant Editors
Athene Dilke is a part-time poet and full-time environmental law and policy expert. As a young person, she was on the commended list for the Foyle Young Poets Award, and as an adult, she has worked as an editor of fiction and poetry. In her own work, she explores human relationships with nature and memory. She divides her time between London and Berlin.
Michelle Seaman's chapbook, Grant Me the Tooth, was published by Porkbelly Press in 2022, and her poems appear in Rogue Agent, Urban Tree Festival, Two Hawks Quarterly,and 3Elements Literary Review. She performs and records poems in collaboration with musical projects, including The Dwindlers and Half Wild. She has participated at the Bread Loaf Environmental Writers' Conference and has a Master's in Interdisciplinary Art from Columbia College Chicago. She loves to wander in the woods and ride her bike in her hometown of Madison.
Jen Stever is an Iñupiaq writer, photographer, mom, artist, and proud nerd. They earned an MFA from the University of Alaska, Anchorage. Their micro-chapbook of poetry, Immuk and Cookies, was published in 2020 by Kissing Dynamite. She is currently a writer-in-residence at the Anchorage Museum and serves on the Advisory Committee of the Kachemak Bay Writers' Conference.
---
About Place Journal Submission Guidelines
About Place Journal is published twice a year, in spring and fall. A new Call for Submissions is posted twice a year. Please review the current call and follow any specific genres called for in the upcoming issue.
Work can include:
Poetry: up to 3 pieces which do not exceed 50 lines each. Acceptable file types include doc, docx & rtf. If your poetry submission contains special formatting, we suggest submitting a PDF in addition to your Word doc.
Fiction, essays, creative nonfiction and other prose: up to 3 pieces which do not exceed 4000 words each. Acceptable file types include doc, docx & rtf.
Audio/Visual artwork: up to 5 photos, paintings, prints or other forms of art. Acceptable file types include jpg & tiff for art/photography, mp3 for audio & mp4 and mov for video. Please include the title of each artwork in the cover letter area.
The total number of submitted pieces cannot exceed 5, even if your submission includes items from several genre categories.
Each submission must be accompanied by a bio in doc, docx or rtf format. Bios should be in the third person and not exceed 150 words. Please include your website, Twitter and Instagram links if desired.
By submitting, you guarantee you hold the rights to the work, and you grant About Place Journal the rights to publish the submitted work with first serial rights (FNASR). After publication, rights revert to the author. Original, previously unpublished work only. All pieces must be submitted through Submittable.
---
Share: