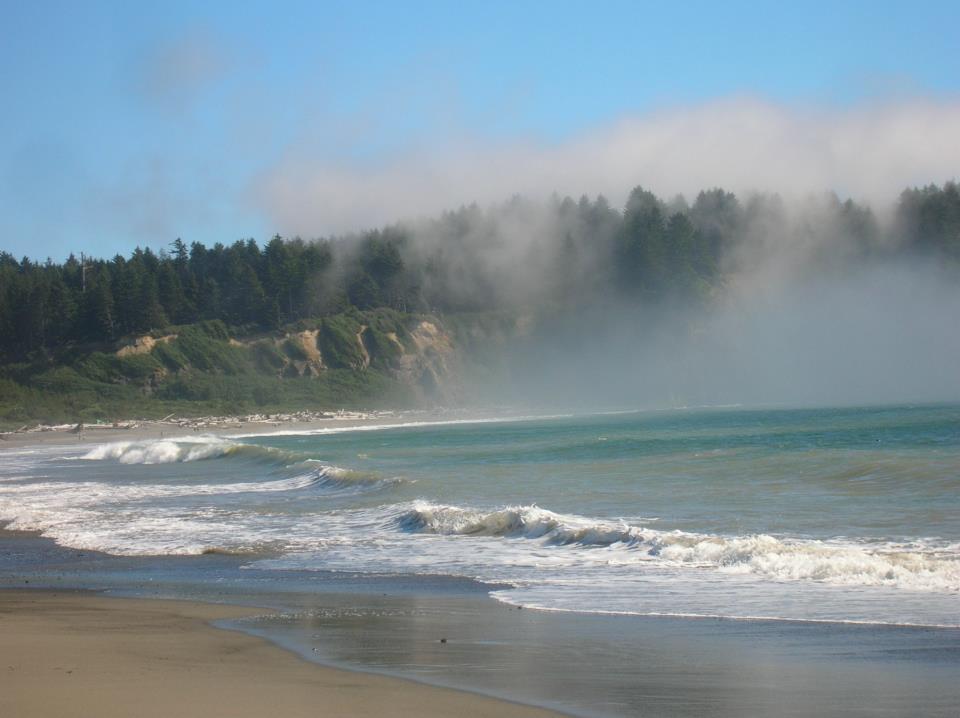 PAMPANO BEACH FLORIDA WITH DAD

Tourists come to gawk at you tied to the bar.
Drinking yesterdays in pint glasses.
Giving the man his dollar for your medication.
Yellow gold sunshine never reaching the skin.
Trapped in an air conditioning duct.
I-95 is the only ocean you ever visit.
Different option drowned in a chlorinated pool
with the alligator searching for his home.
Locked inside pink stucco
only the palm trees can grow legs and run.
A DULUTH STREET CORNER IN WINTER

Superior Street stands scarred red brick.
Cars crunch.
Shivery souls shuffle.
Salt coated snow cries.
Nostrils fill with icicles.
Pain kisses fingertips.
Children drown themselves inside –
drinking to forget the sound of cold seagull song.
Two story buildings stare.
The big lake watches.
Frozen town.
FIRST SUNRISE OVER LAKE SUPERIOR
He said the sky was pregnant.
It gave birth to the sun.
Labored morning light over cold ocean lake.
Author Biography:
Angel Latterell originates from a land colder than Siberia on the shores of Lake Superior known as Duluth, Minnesota.  Now stationed on the hills of Seattle overlooking Puget Sound she can be found hard at work as an attorney, Buddhist youth leader and poet/spoken word artist  looking for poetry between wet cobblestones and oyster shells.  She is currently the President of the Washington Poets Association and has cats on her shoes.