The Triumphant Return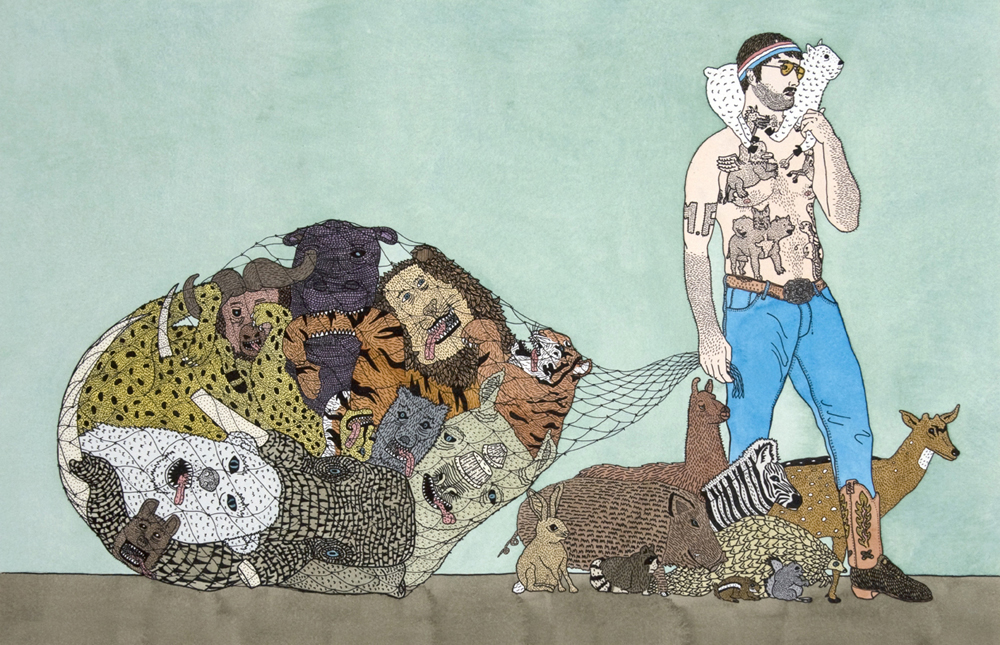 Lithograph and watercolor, 13″ x 20″ (2010)
3 Deer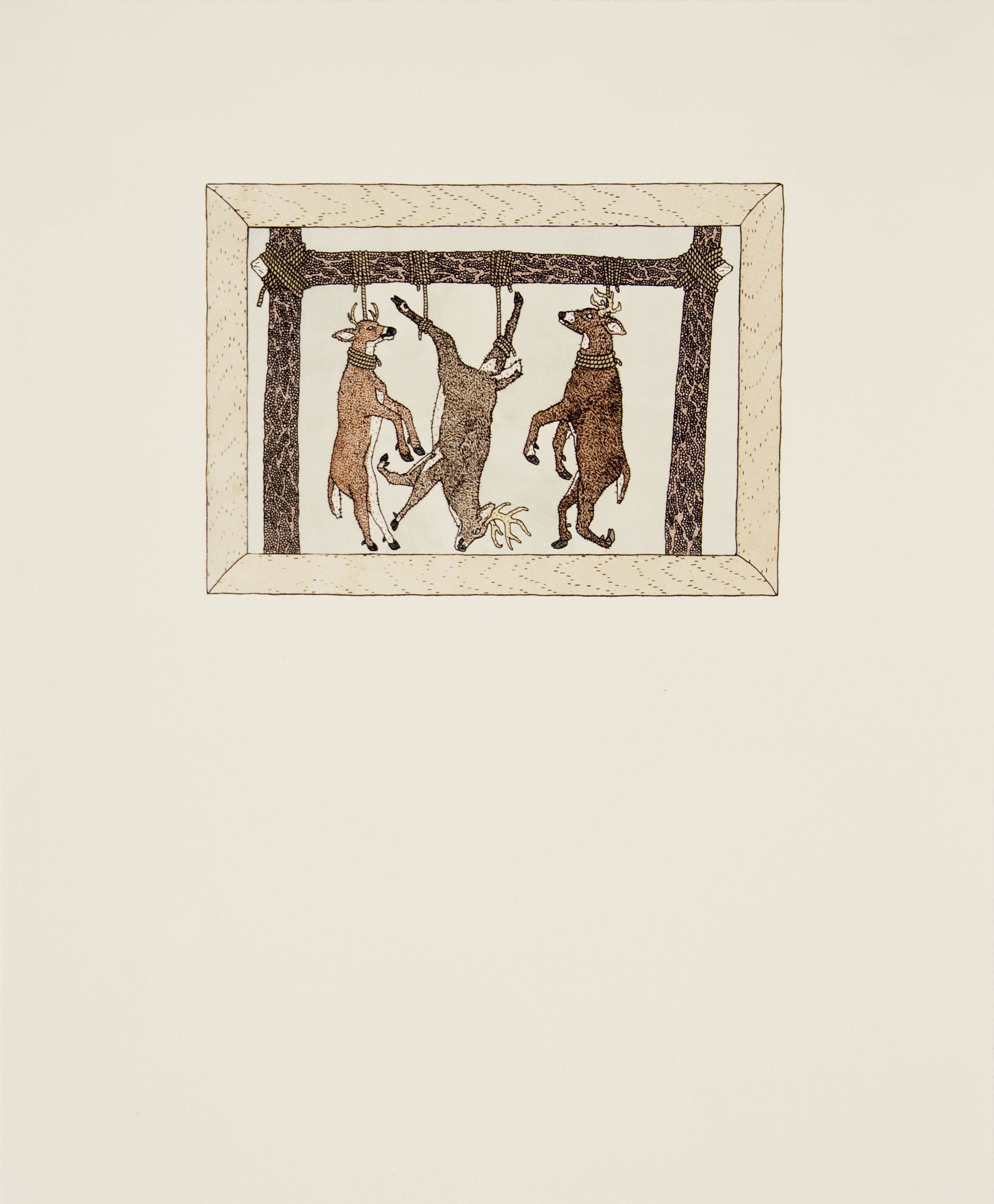 Screen print and watercolor, 17″ x 11″ (2012)
Toad and Moth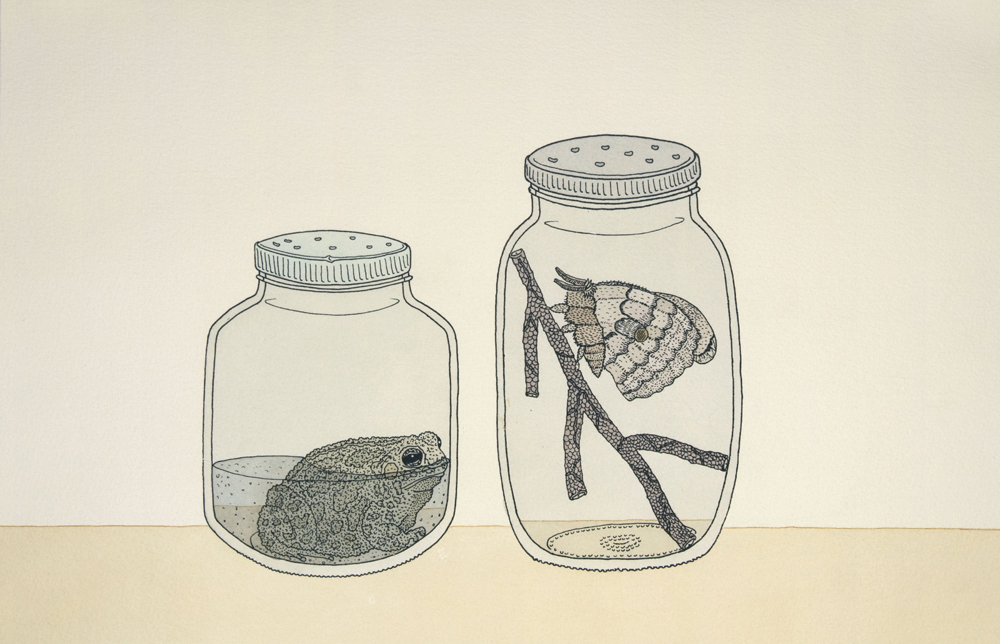 Screen print and watercolor, 17″ x 11″ (2012).
Randy Denis Beheading the Lion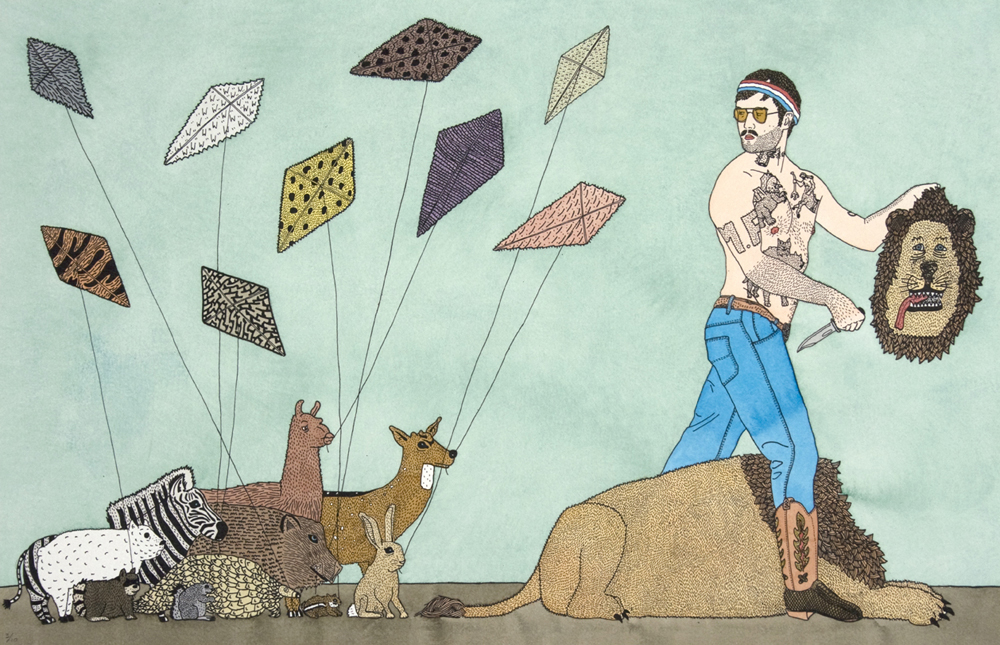 Lithograph and watercolor, 13″ x 20″ (2010)
Patrick Smyczek was born in Milwaukee, Wisconsin. He received his BFA from the Maryland Institute College of Art and his MFA from the University of Wisconsin-Madison. He has also attended the Academy of Fine Arts in Wroclaw, Poland, and the Tamarind Institute of Lithography in Albuquerque, New Mexico. Patrick has also worked as a resident artist and taught lithography in Buenos Aires, Argentina. He has exhibited in the United States, Argentina, China, and Poland. Patrick is currently living and working in Milwaukee. In 2012 Patrick started Beast USA where he draws and prints cards, posters, and shirts. You can see examples of his current work at beastusashirts.com.