My current body of work exposes how our judicial system remains punitive and disregards rehabilitative practices. Ignoring the realities of a layered society that has imbalanced wealth, discriminatory adjudication, unequal access to counsel, and racist/sexist policies, the juridical practices in this country privilege the wealthy, the educated and the franchised.
---
Corrections: Exonerated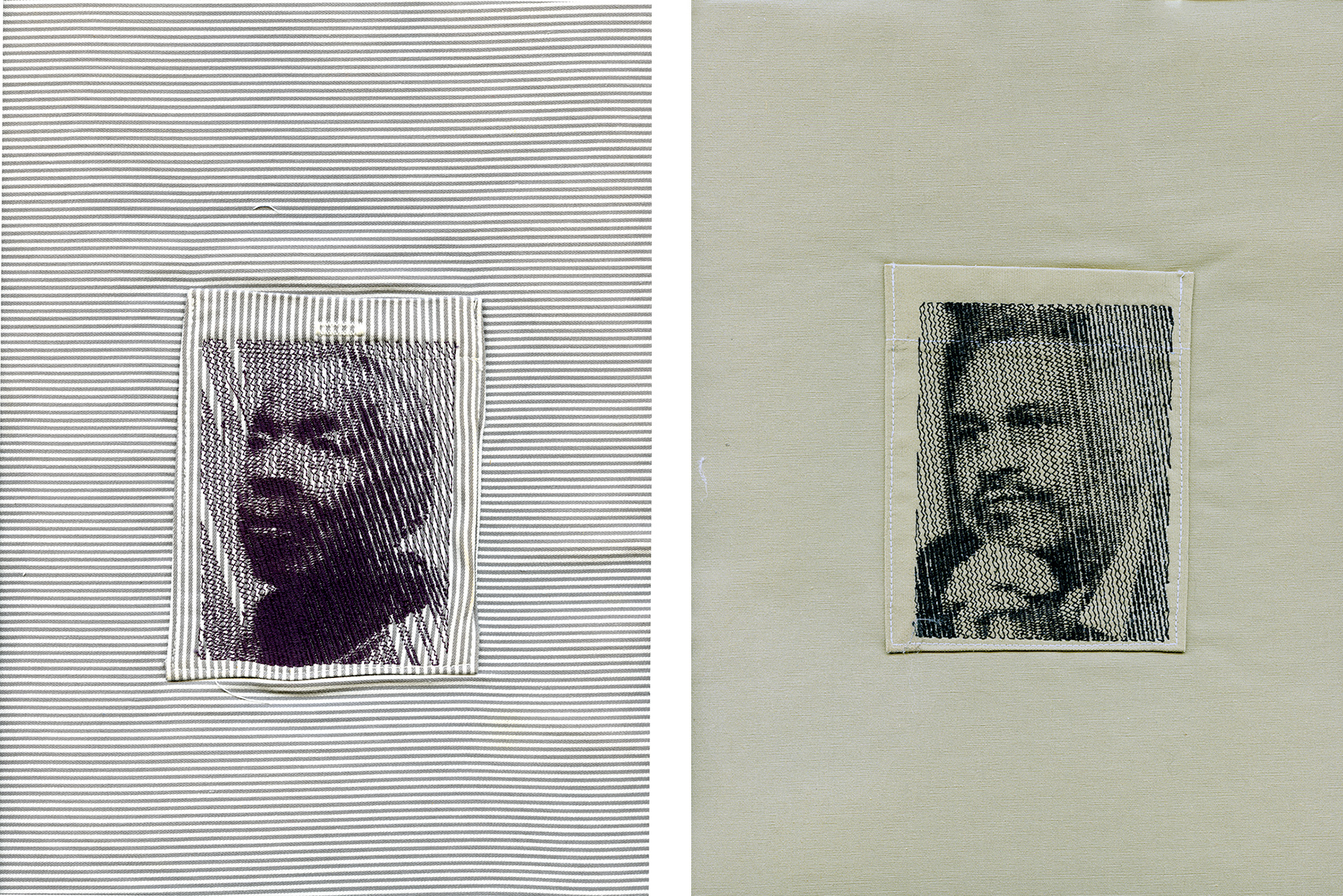 These portraits are two of the first one hundred pieces in this project. Each piece of fabric (typical of patterns used in prison uniforms) has a pocket and on each pocket is a machine-embroidered portrait of an individual exonerated of their conviction. In this initial phase of the project, I have chosen the one hundred individuals who served the most time between their conviction and exoneration. As of this writing, there are 2,278 exonerated citizens who were wrongly convicted and incarcerated.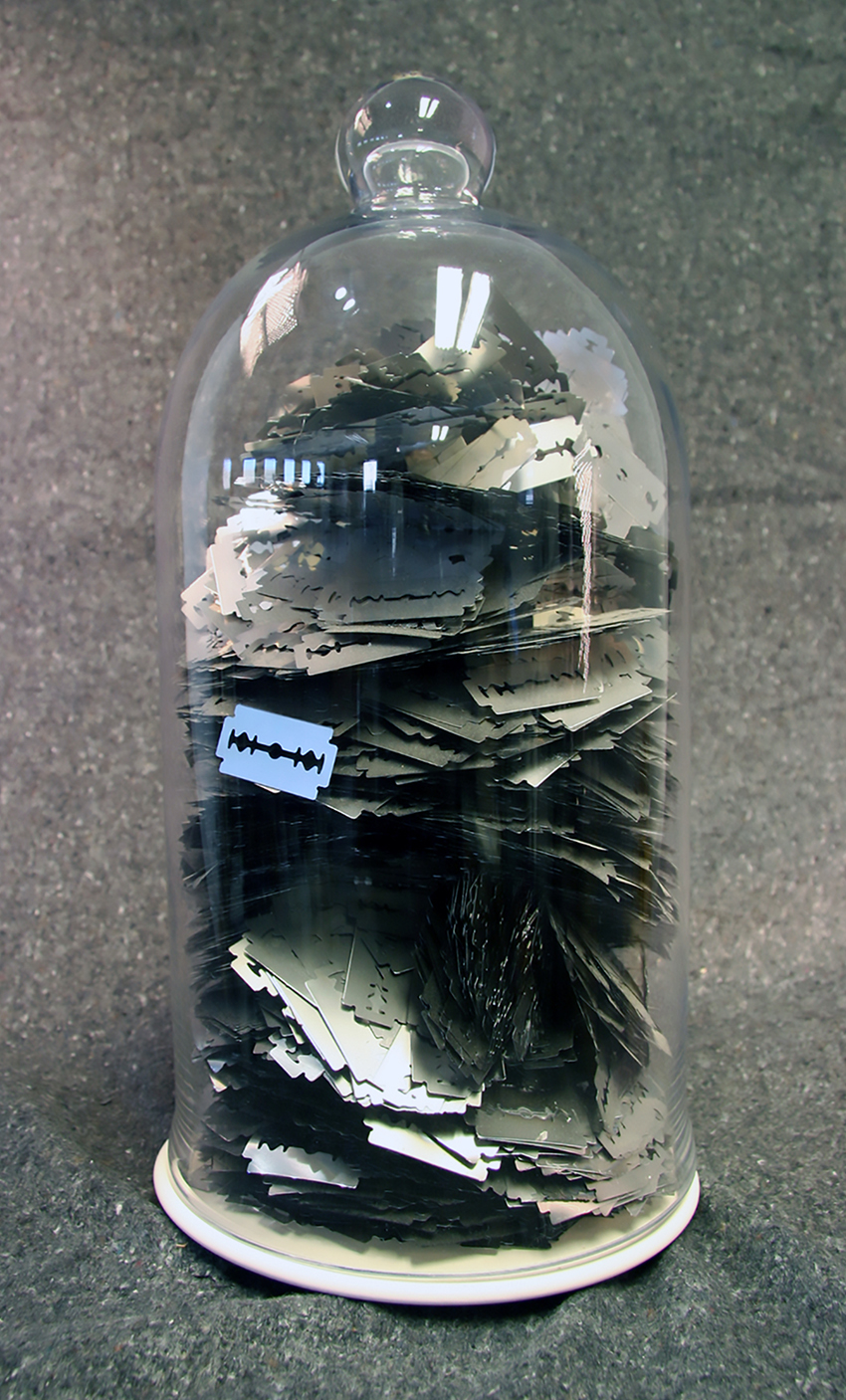 In 2013, the United States Department of Veterans Affairs released a study that covered suicides from 1999 to 2010, which showed that roughly 22 veterans were dying by suicide per day, or one every 65 minutes. That equals eight thousand and thirty per year. Within this glass bell jar, there is one stainless steel double-edged razor blade for each veteran who took their own life in one 365 day period.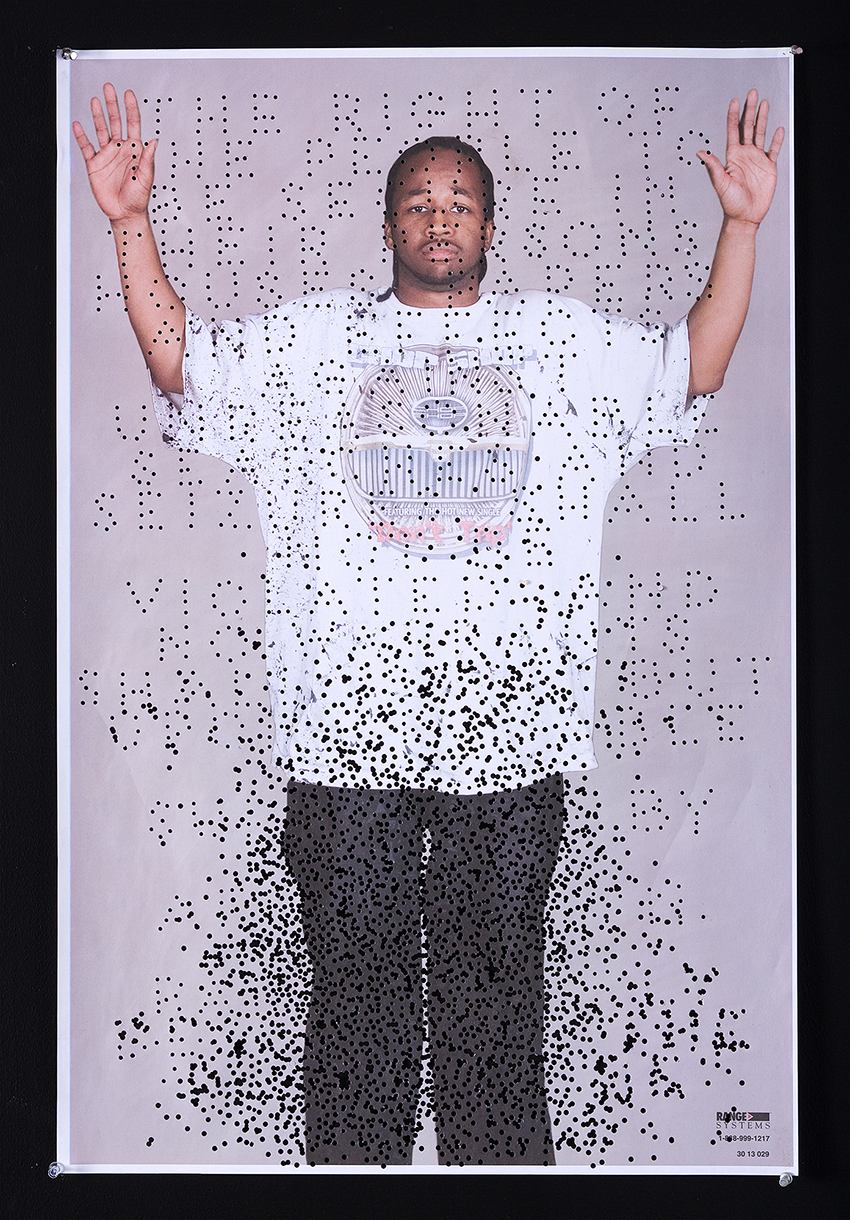 In this hands-up image, we see a young, Black man standing in the pose of surrender. This image is a paper target sold at firing ranges to anyone who wishes; it is not intended for police restraint-training exercises. The image is perforated in its upper regions with the IV Amendment to the US Constitution. Perforations increase and obliterate that text and the figure. The latter is suggesting the violent violation of the document meant to protect "the right of the people to be secure in their persons, houses, papers, and effects, against unreasonable searches and seizures…."