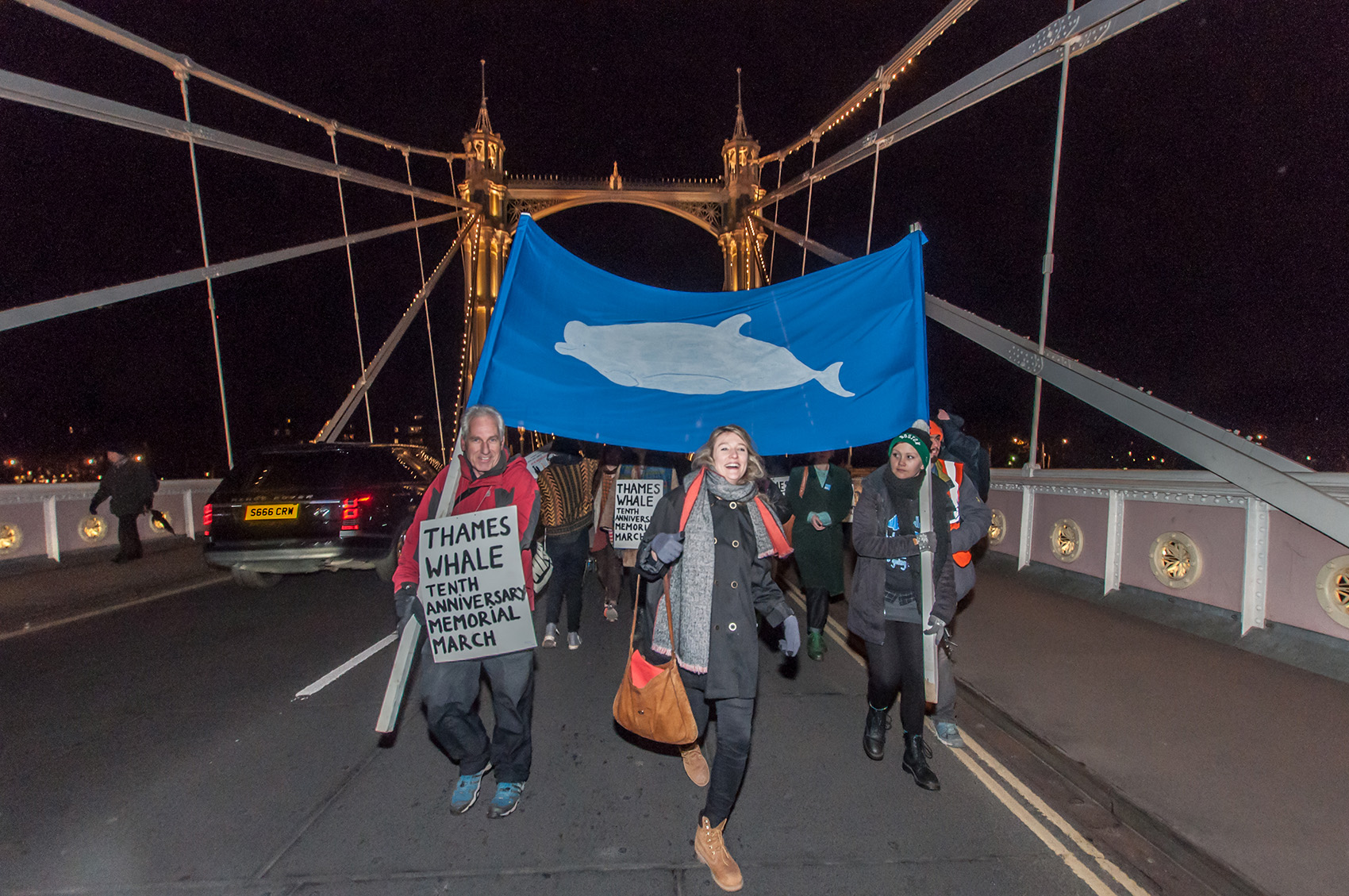 On 21st January 2016, people gathered outside the Natural History Museum, the collection which houses the remains of the Thames Whale, a northern bottle nose whale who swam up the Thames 10 years previously, and beached, creating a media and early camera phone frenzy. A rescue mission was hatched, and thousands flocked to see the whale, but the whale died before it was returned to the sea. In an attempt to remember this media spectacle focused on a species, and in an attempt for a city to connect with nature in some way, we recreated, reanimated, and relived the event. In the week leading up to the march, our memorial event gained coverage across media outlets; we gave BBC radio interviews, London Live TV studio interviews, and were covered in print and online in many newspapers and journals including the Guardian, Time Out, the Mirror, and more.
As people gather, a performance artist in swim wear flukes like a marine mammal in memory of some ancestral need to hunt fish. A bicycle sound system begins to play a mix of news clippings from the original event, recorded whale song, and beats; this strange sound piece plays us out into what is somewhere between a sombre funeral-paced march and a strangely joyous event. The crowd walks silently, some engage in small talk, there is no chanting, this is not a protest. The big blue banner at the front held by people who heard about the event on the radio just has a grey silhouette of the whale affectionately known as Diana, Princess of Whales, or The Thames Whale.
As the march arrived at the site where the Thames Whale beached, scientists, artists including Bob and Roberta Smith, people who had seen the whale beach, made speeches, sung songs and performed puppetry in memory of the whale. People dispersed, some into pubs to raise a glass for the whale, and share media clippings of the recent remembering for this rare environmental event in a city that often feels separated from much of the natural world.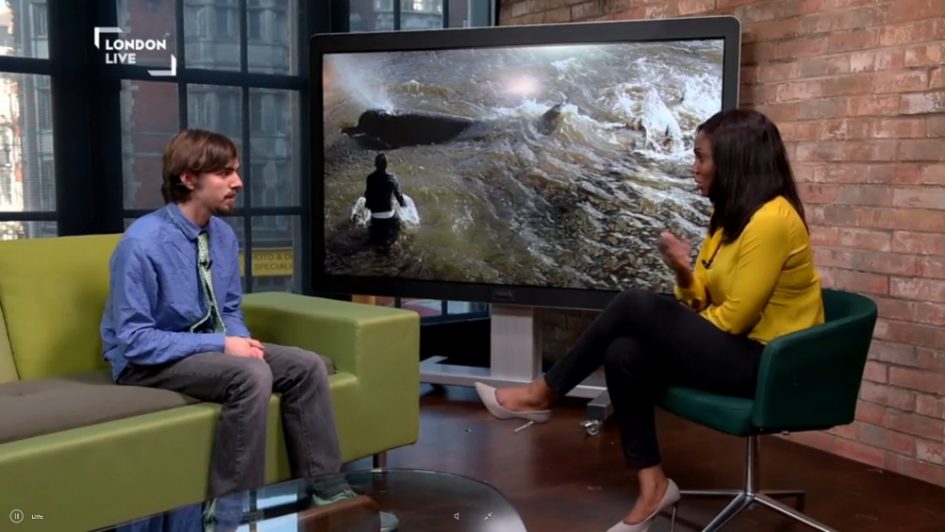 Thanks to Lewis Henderson, Bob and Roberta Smith, The Whale Song Orchestra, Lizi Watts, Nick Harris, Charles Verni, Hattie Godfrey, Jack Bodimeade, Fiona McAullife, Leo Taylor, Holly Hunter, Emma Northcott, Emily Woolley, Rhoda Boateng, Bridie Tyler, Clive Baulch, John Graham, Jennifer Milner-Lunt, and many others who helped make the march possible.