Geneva Kachman

Scatter My Ashes
(A posthumous persona poem, in the
voice of a master 4H urban gardener)

Scatter my ashes on the Detroit River.
Handfuls lifted from my red hummingbird feeder,
My grit to nourish lake trout and walleye forever.

Alive I startled – like fireworks over open water.
Let our residues work a new alchemy together:
Scatter my ashes on the Detroit River.

Razor scraping lines of cocaine on a mirror
Seems unstoppable as an icebreaker. But my powder
Shall sting the eyes of drug dealers forever.

My first act as otherworldly mayor?
I pronounce the '67 riots finally over.
We're all Detroiters now – from Pontiac, on out to Ann Arbor.

Alive, I startled the dopeman with a garden tiller,
Taught the young ones 'bout green bean and sunflower,
To scatter wood ash down the furrow's center.

Great Lakes squeeze through this passage so narrow,
Channeling all that effort, desperation and power.
Scatter my ashes on the Detroit River,
My love will flow past this city forever.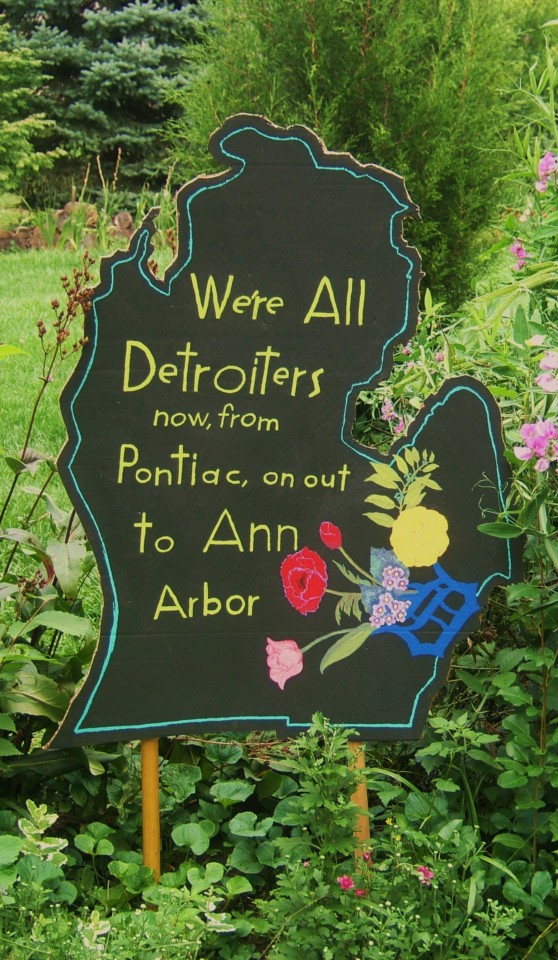 Geneva Kachman I hold an MFA from the University of Iowa Writers' Workshop. As creator of Menstrual Monday, a women's health holiday, I have appeared in the 2005 documentary "Period: The End of Menstruation?" More recently, I've been combining poetry with recycled cardboard artwork, and revising a novel.