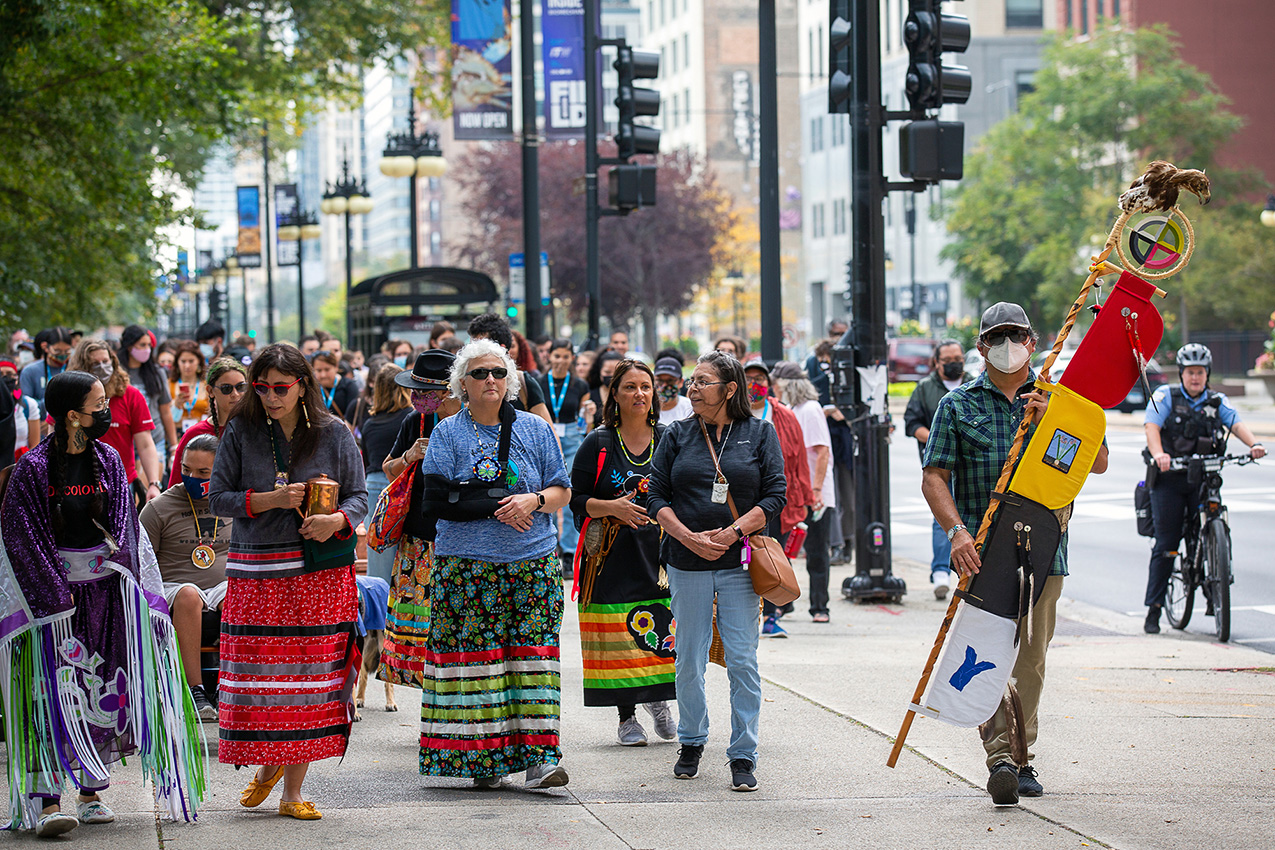 This series of photos documents a participatory public art performance from October 2, 2021. Called "Whose Lakefront," the project marked the tracks of settler colonialism in downtown Chicago with a line of red sand, collectively made by a procession of Native and non-Native people.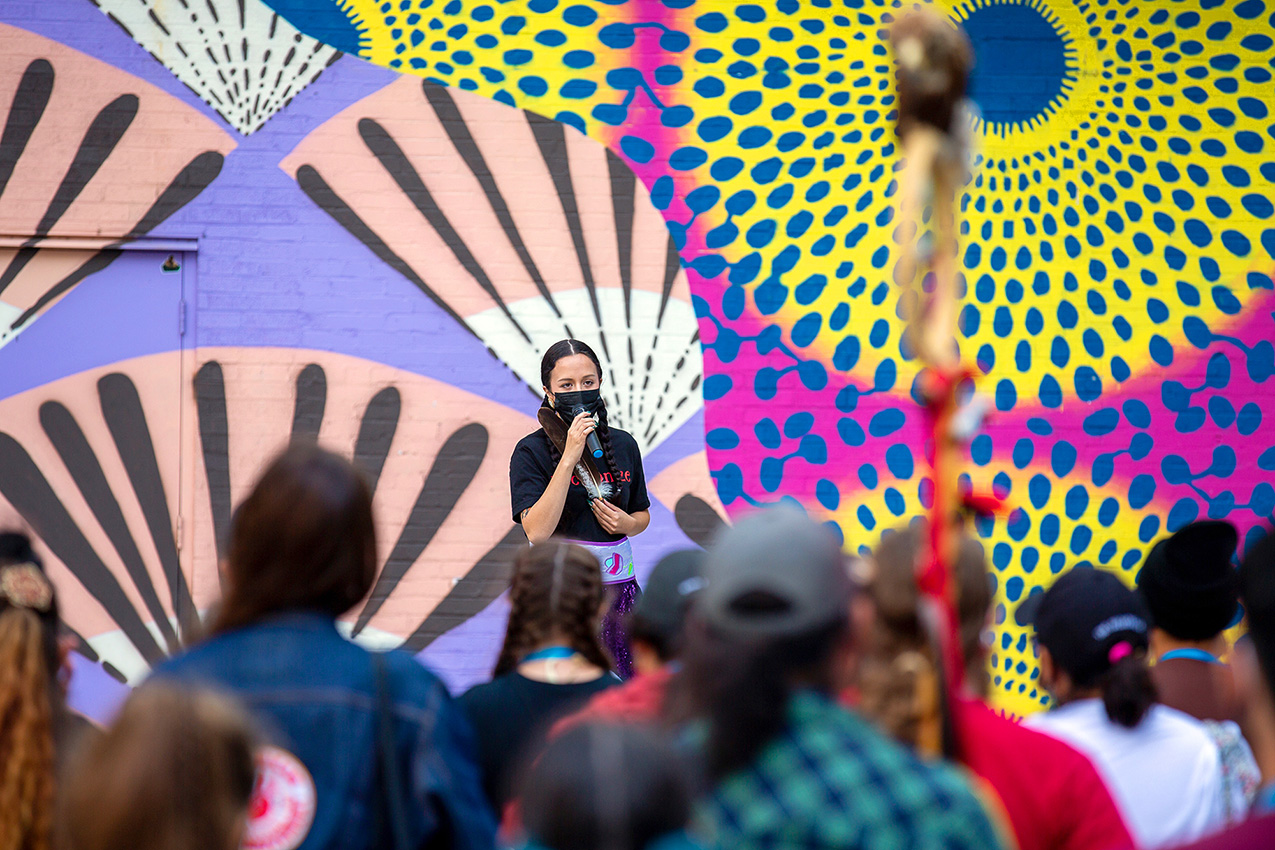 The project was inspired by a 1914 lawsuit filed against the city of Chicago by the Pokagon Band of Potawatomi Indians. In the 1833 Treaty of Chicago, they had been forced to give up their land up to the shore of Lake Michigan, but since then the city had created land beyond the shore through landfill. This had become (and still remains) some of the most valuable property in the city. The Pokagon Band argued for the return of this unceded land or payment for its value. Predictably, the U.S. Supreme Court ruled against them, saying that the Potawatomi had given up their claim of occupancy by abandoning their land – even though this land was at the bottom of the lake in 1833, and even though the treaties had forcibly removed the Potawatomi from the region.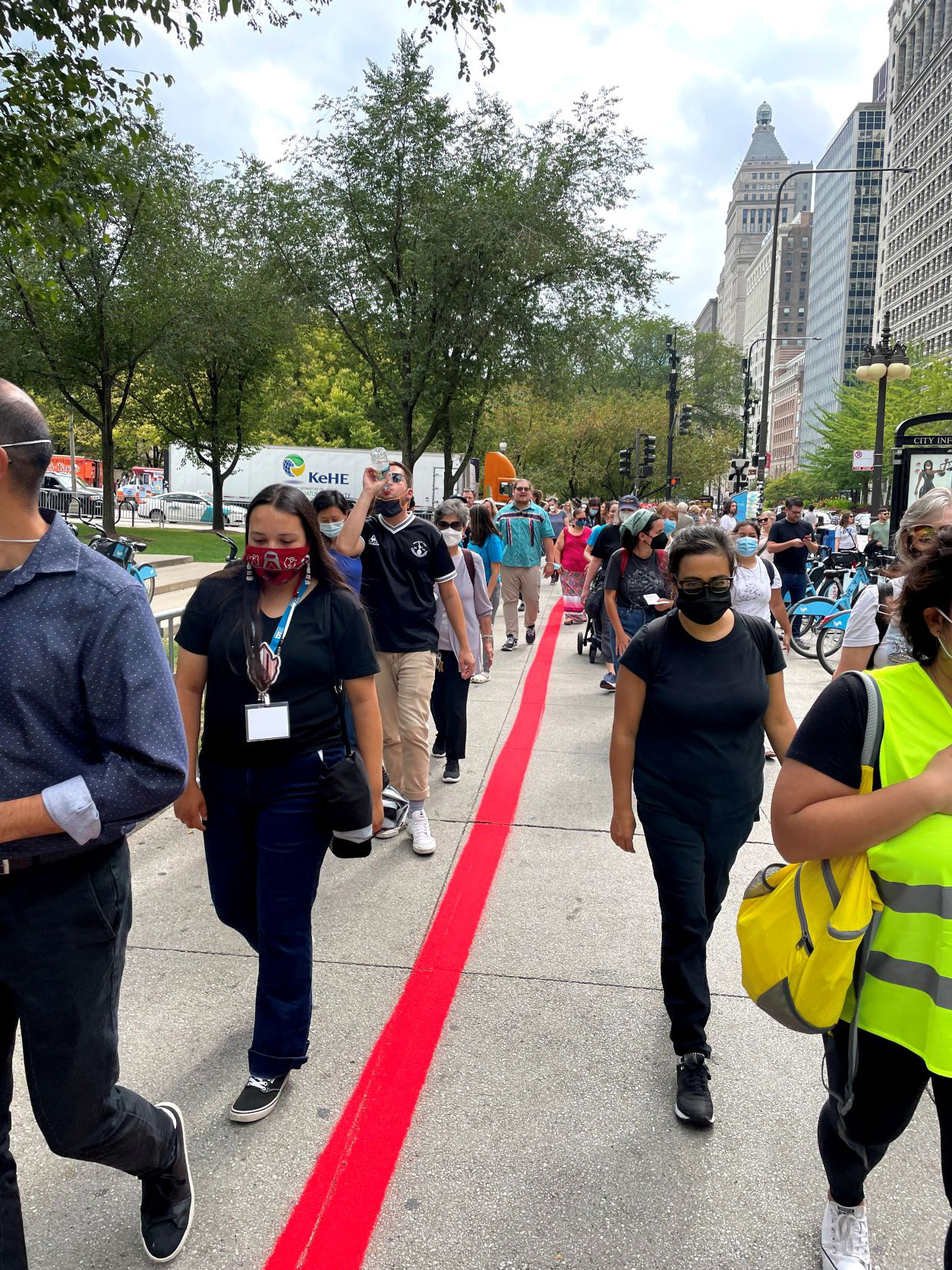 That original shoreline now runs along downtown Michigan Avenue, the heart of shopping, culture, and tourism. As the lead artist, I worked with a committee of Pokagon Potawatomi and other Native people to organize a procession of over 120 people who walked 1.5 miles in the heart of downtown. We laid 1,600 pounds of red sand in a vivid line down the center of the sidewalk, disrupting everyday routines and traffic. The procession was led by Pokagon Potawatomi women elders and included many urban Native people clad in regalia. Our route passed several monuments to settler conquest, disturbing their blanket domination with an affirmation of Indigenous life and futurity.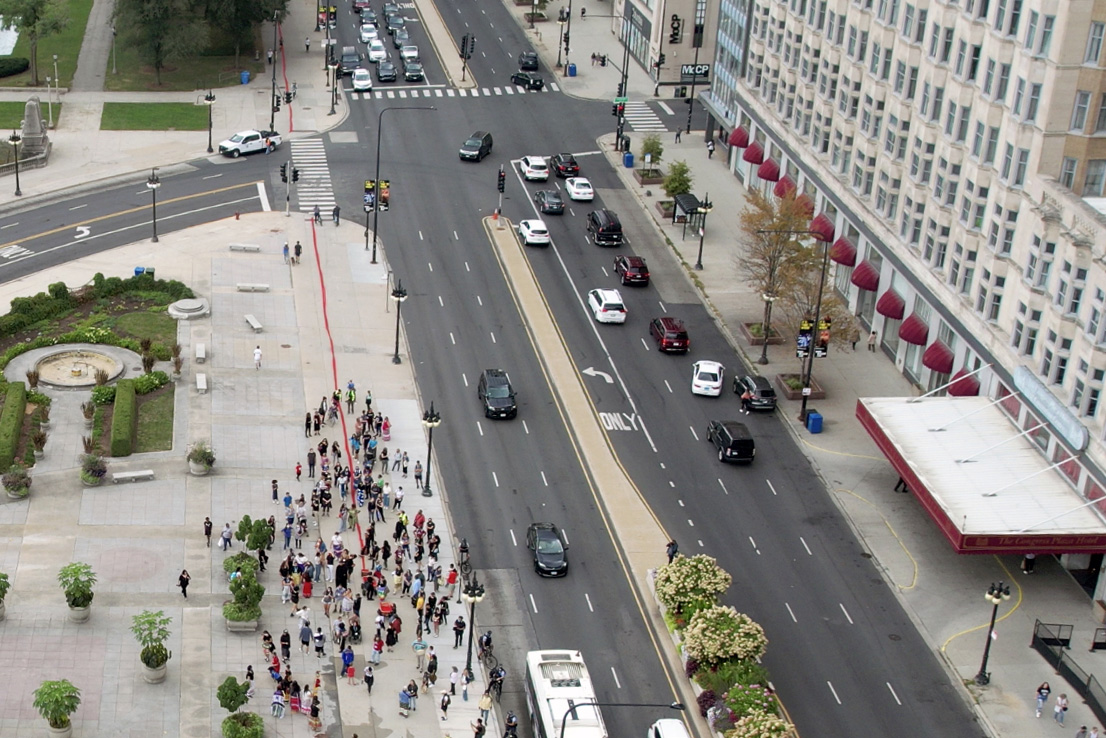 The same questions of land – who owns it, who controls it, who gets to be on it – determined the legibility of this project in the current landscape. Every interaction with city bureaucracy and cultural institutions to get the necessary permits and support displayed the workings of colonial power (as well as individual fissures of resistance).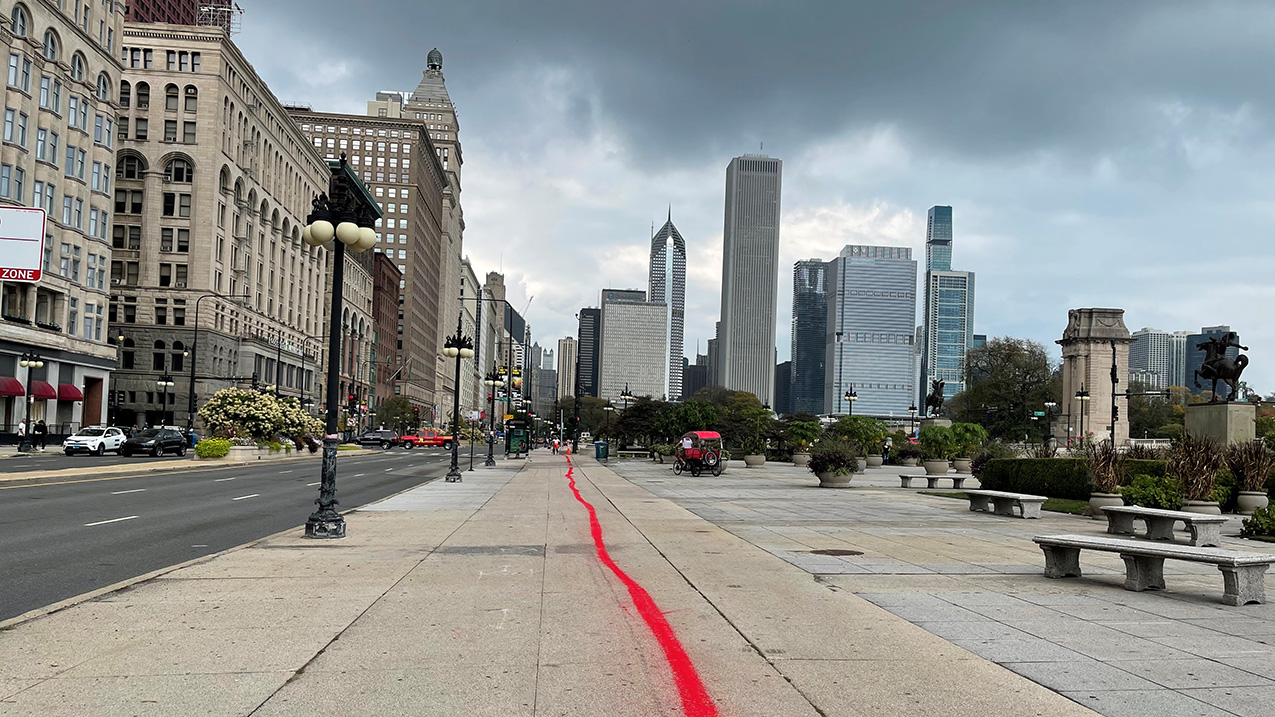 As a person from a formerly colonized country, I find it painful to be in the position of occupying other peoples' lands. I started this project as a step towards decolonization – not the same as land back, but pointing in that direction. I tried to navigate my role as a non-Native ally by making this project a platform that centered Native voice, visibility and decision-making. I was honored by the trust, help and friendship I received from Native people, and strived to honor them back and practice non-extractive reciprocity.