"Navigations: A Place for Peace," the Spring 2022 edition of About Place Journal, and a special extended folio & related blogs encourages space for soulful solace and bold action. In navigating preservation, protection, reclamation and restoration of traditional knowledges for the sake of our planet in peril and all of its living counterparts, we were thrilled to receive works deeply attending to the remarkable nature of living within continual, revived and reclaimed pathways of knowing (Cristina Eisenberg, Clint Carroll, Lois Beardslee, Kimberly Blaeser, Brandy Nālani McDougall, Vivian Faith Prescott and artwork from Dustin Illetewahke Mater) delivering such careful consideration and indomitable strength – endurance for the long-haul.
Stunning photo essays (Tom Lutz and Michael J. Elderman) brought humanity home from multinational personal portraits to pandemic-era protests against police violence and fascism in the U.S. Global offerings readily fueled and fed us as we face this moment of climate change, pandemic, oppression, suffering, war and contamination in the world (John Kinsella, Marija Krivokapić, Igor Pop Trajkov, Craig Santos Perez).
Some of our era's most recognizable names in moving and shaking the system through adept and succinct literary lines that inform and compel us, that call us to accountability and offer the science of our surroundings while unveiling the political theater playing our before us (Millicent Borges Accardi, Sandra Alcosser, Elizabeth Bradfield, CAConrad, Alison Hawthorne Deming, Lucille Lang Day, Marcella Durand, Ann Fisher-Wirth, Brenda Hillman, Jessica Jacobs, Patricia Spears Jones, Petra Kuppers, Sandra Meek, Harryette Mullen, Juan J. Morales, Deborah A. Miranda, Roxanne Dunbar Ortiz, Margaret Rozga, Laura-Gray Street, Melissa Tuckey, Pamela Uschuk, Angie Trudell Vasquez, Valerie Wallace).
Sensational emerging talents (artist, Shannon Nicole Smith, visual-poet Rodolfo Avelar, poets simóne j banks, Abigail Chabitnoy, Brenda Delfino, Victoria Hurtado-Angulo, Michelle Menting, Susana Praver-Pérez and poet/scriptwriter Maribel Apuya) open up the field and develop new legacies.
The exceptional talent of the working poets, writers, artists and photographers collected within this edition is a welcome departure from all that overwhelms and also ensures we engage, enact, take part in consciously insisting we resist participation in detriment to the earth, its peoples, plants, creatures, sky, water, land and liminal space and resist those who would further provoke a destructive, oppressive and fascist state.
There are three affiliated About Place Journal Navigations: A Place for Peace edition blog offerings for this season including:
Global Youth in Precarious Times, a sampling of some stunning global art, poetry & prose works (including futuristic) from youthful contributors to this season's Black Earth Institute's blog offerings to run alongside the new issue in-press now.
Elvis Presley and White Nationalists, new work by Roxanne Dunbar Ortiz
Abolitionist/Anticolonial Global Voice, a collection of timely and meaningful global art, poetry and prose works from some global contributors to this season's Black Earth Institute's blog offerings to run alongside the new issue in-press, now also featuring Roxanne Dunbar Ortiz, from the U.S. within these world works.
Land Acknowledgement
The editors, creators, and publisher of About Place Journal, The Black Earth Institute, are all located in different parts of what is called North America, on lands that were, through various means of violence and treachery, taken from the Original Peoples who have lived on these lands for millennia. We acknowledge that our activities, essential to the creation of this online publication, are also implicated in the ongoing taking of resources from Indigenous Peoples, whether through building dams on their rivers or extracting fossil fuels from Native lands for electricity or mining the minerals that make up our laptops and other digital devices. We also acknowledge that no geography of justice will be possible without real and substantial reparations to Indigenous Peoples, recognition of their original lands and Treaty rights, and the ecological restoration of Indigenous geographies.
---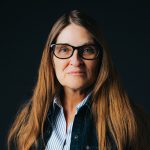 Allison Adelle Hedge Coke's (she/her) eighth authored book Look at This Blue (an assemblage poem) was just released from Coffee House Press, Spring 2022. Hedge Coke has also edited ten anthologies. Honors in the past year include induction into the Texas Institute of Letters and the AWP George Garrett Award. Hedge Coke teaches for the University of California Riverside, as a distinguished professor, and will serve in a Mellon Dean's Professorship for the Center for Ideas and Society in the 2022–2023 academic year.
https://profiles.ucr.edu/app/home/profile/allisonh
---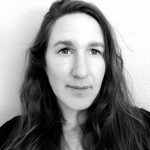 Katy Gurin (she/her) earned a BS in Environmental Engineering from Humboldt State University in 2011 and an MFA in poetry from UC Riverside in 2019. Her awards include the Dean's Distinguished Fellowship from UC Riverside, the Community of Writers fellowship from UC Riverside, and the Katharine Bakeless Nason Scholarship from the Bread Loaf Environmental Writers Conference. Her first book, Many-Splendored Fishes, was a finalist for the 2019 Hillary Gravendyk prize. Her current project, Galore, is about geobiology, deep time, and climate activism. Katy's poems have appeared in Narrative Magazine, Blue Earth Review, Sinking City, SOVO//, and elsewhere. She co-founded the climate activist groups 350 Riverside and 350 Humboldt. She has worked as an engineer on projects throughout California, including the restoration of Wishon Quarry, the decommissioning of the Humboldt Bay Nuclear Power Plant, and the removal of San Clemente Dam. She lives in Eureka, CA and works as a senior analyst on the Humboldt Regional Climate Action Plan.
---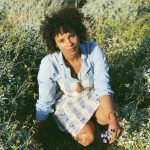 Jasmine Elizabeth Smith (she/her) is a Black poet from Oklahoma City, Oklahoma. She received her MFA in Poetry from the University of California in Riverside. She is a Cave Canem Fellow and a recipient of the Gluck Art Fellowship. Jasmine Elizabeth's poetic work is invested in the Diaspora of Black Americans in various historical contexts and eras. It has been featured in Black Renaissance Noir, POETRY, World Literature Today, LA Review of Books among others. She was a finalist for the 2020 National Poetry Series and the winner of the 2020 Georgia Poetry Prize. Her collection South Flight was just released with the University of Georgia Press in early spring of 2022.
https://www.jasmineelizabethsmith.com
---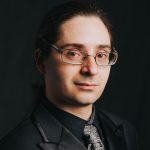 Travis Hedge Coke (pronouns your polite call) is a mixed enby from North Carolina. Writer of the Patricia Highsmash column. Former editor of Along the Chaparral, Future Earth Magazine & Platte Valley Review. Author of Mutant Thoughts: Examining New X-Men, the Early 21st Century, and Ourselves and Us Living in Fictional Cosmogonies, both free to read online at Comic Watch. Guest Presenter at Naropa University, University of California Riverside, and Harbin Institute. Former faculty, Shandong University. New film, low fruit, at https://bit.ly/2zvuzcs.