THE SHAPE OF THINGS

This series of images explores the physical and psychological presence of structures throughout the landscape of Pennsylvania, West Virginia, and Ohio. Each business, home and remnant of building possess layers of the past and present, evidence of change in both their -physical and functional existence. Simply centered, the shapes are solid masses in space, often empty inside like skeletal remains of a once brighter and possibly more vibrant time. Other shapes are revived and bursting with color, yet stand awkwardly alone; four generations removed from the initial purpose of construction, refurbished and reclaimed. Ultimately, "the shape of things" is happy and sad, resurfaced and distressed, standing strong, unshaken, withered and waning.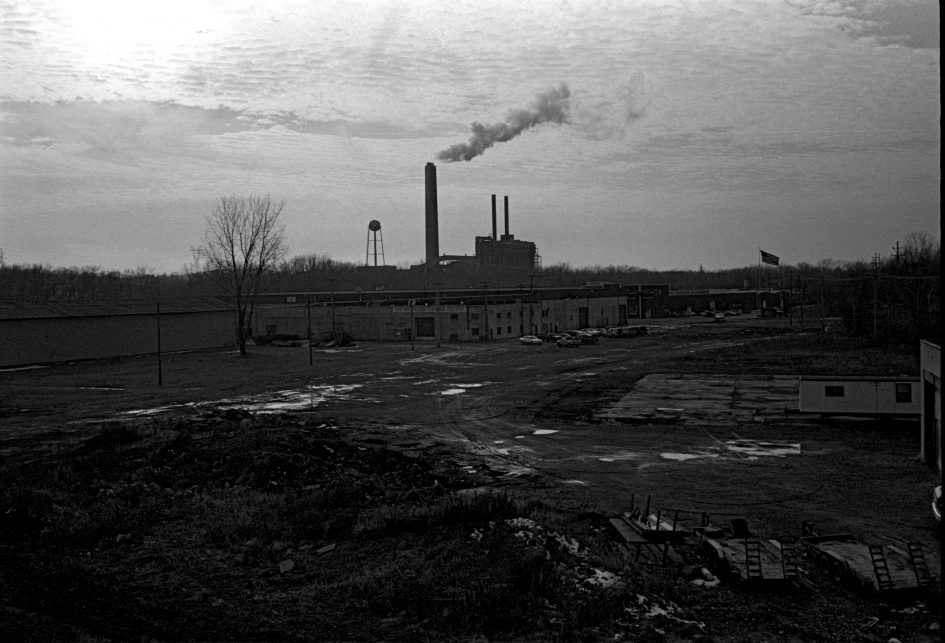 Photographer Biography:
I, T. Walter Pallante, grew up in Northeastern Ohio and now reside in Charlottesville, VA.  Having spent my formative years in a rural town on the outskirts of Youngstown, Ohio and working in our family business in western Pennsylvania I definitely had a visceral awareness of tall lean chimney's haloed by white plumes of smoke more profound than the vast blue sky adorned by cumuloninbis clouds.  Automobiles and steel were king and just about every friend I had had a father that worked shifts in a factory or mill.  This was the norm and not all that exotic, immense, prehistoric, sad or empty which it now seems as I visit home and family four to five times a year.  I visit the Northeast on breaks from my current occupation teaching photography at Miller School of Albemarle, a private college prepretory school located in the foothills of the Blue Ridge Mountains of Central Virginia.